Rendered in pen and ink and colored in Adobe Photoshop 5.5, these basketball kids were designed for a sportswear client. The client wanted edgy, but tame, character designs to adorn various streetwear garments for a youth and inner-city teenage market.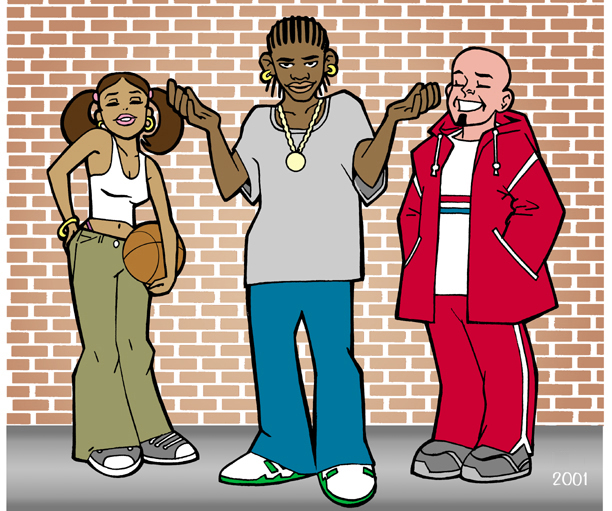 These feisty characters were designed for a proposal cover for a prime time animated TV series.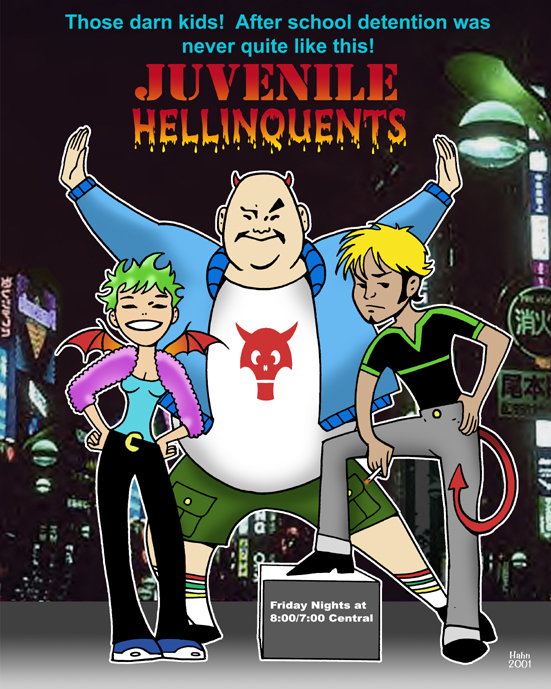 Designed as a cover to a science fiction comic book proposal, this piece was drawn with pen and ink then digitally colored.







This comp was for a client who wanted a spooky and tough basketball t-shirt graphic.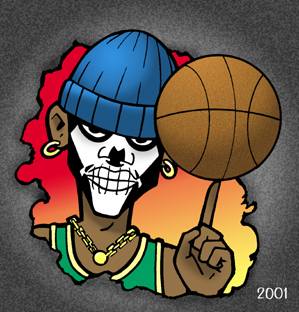 Designed as characters for pitch art in a TV pilot proposal, this motely bunch was rendered in crowquill pen and ink, then colored digitally.